Knights of the Golden Circle, Sons of Liberty, Order of American Knights. http://groups.yahoo.com/group/Knights_of_the_Golden_Circle
Monday, May 12, 2014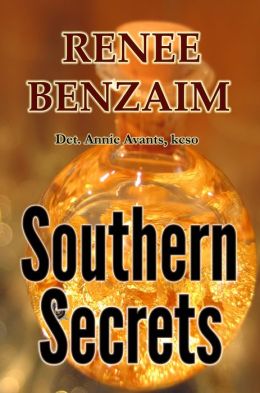 Annie's cousin lives in Mena, Arkansas and has come into possession of three journals written by one of his ancestors who was deeply involved with the Knights of the Golden Circle. The journals spell out explicitly the locations of some of the biggest caches of 'rebel gold' hidden by the KGC to fund a second Civil War.
Zachary Isom Avants is a history buff and professor at a local college who is aware that throughout Arkansas there exist the ruins of many abandoned cabins and homesteads left behind by his ancestors. He is also an avid genealogist. For years, he has been tracking down these abandoned homesteads, looking for artifacts and information on the lives of his long-dead relatives.
Deep in the Ouachita forests, he comes across a derelict shack that hasn't been touched for almost 100 years. It's covered with vines and falling down and he almost misses seeing it.
He sets up camp next to the shack and begins clearing away the vines. It's a small cabin, but he finds signs that it had been occupied by a couple and 2-3 kids. It's not the typical sentinel outpost shack of the Knights of the Golden Circle, which is probably why no one bothered with it.
When he can safely climb down into the basement, he finds an indentation in the far wall of the root cellar. He carefully digs and finds hidden inside a small opening a cast iron skillet with a lid that has been sealed with pitch.
Excited, he takes the skillet to his makeshift table outside and unseals the lid. Inside, wrapped in many layers of oil cloth, he finds three journals. One is a copy of a day book kept by someone high up in the KGC during the Civil War. The only signature is 'Avants'. The other two were penned by Zack's great grandfather, Orris Avants.
Unbeknownst to Zack, the leadership of the modern KGC is aware that these books still exist, but have never been able to find them. When he begins making discrete inquiries in town, the KGC suspects that he has found the long-lost journals. They are determined to recover them. Why? They don't know what caches the journals expose, and they don't want treasure seekers finding the hidden treasures.
Throughout the years, the American government has also been interested in the KGC and the millions of dollars they stole and hid. FBI Special Agent Jason Smith overhears someone talking about the journals and alerts his superiors. They, too, are determined to possess the journals and recover as much of the stolen loot as possible.
Zack finally realizes the significance of his find and mails the journals to his cousin, Annie, in California. He knows he is being followed and that he, and his family, are in danger.
http://www.barnesandnoble.com/w/southern-secrets-renee-benzaim/1118893023?ean=2940045746878&utm_content=buffer8975a&utm_medium=social&utm_source=twitter.com&utm_campaign=buffer
SECRET SOCIETY HIDDEN TREASURE REBEL GOLD MURDER